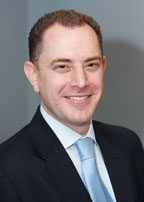 CRAIG HANTGAN
Craig Hantgan is founder and president of Esquire Properties, Inc. Craig specializes in retail expansions and commercial development as well as executing the market expansion plans for national and regional retail and restaurant chains. His practice in this field includes the identification and analysis of sites, the creation of company specific market strategies, lease negotiations, permit procurement and site development.
Over his 20 year career in real estate, Craig has directed the acquisition and development of approximately $800,000,000 of commercial and residential developments, including over 2,000,000 square feet of retail shopping centers, 700 luxury residential apartment condominium conversions and multiple property assemblages. His experience in these ventures includes leasing, legal services, budgeting, construction management and project financing. As an attorney, Craig specializes in lease transactions, and real estate contracts. He has been involved with multiple loan transactions, partnership agreements, purchase and sale agreements, offering plans, and project due diligence. Craig has served as Vice President and Director of Real Estate for the publicly traded Cosi restaurant chain, and in such capacity, oversaw the selection and development of approximately 120 locations in thirteen states.
Craig is a graduate of Tulane University Law School, holds a master of science in real estate development from New York University and finance degree from George Washington University. Craig is a member of the New York and Pennsylvania Bar Associations, International Council of Shopping Centers (ICSC) and the Real Estate Board of New York (REBNY).
Current and former clients include: Chop't Creative Salad Company, Domino's Pizza, The UPS Store, Janovic/Plaza Benjamin Moore, H&R Block, Pathmark Supermarkets, Macy's (Federated Department Stores), Kohl's, Kmart, Kidville, Starbucks, Cosi, Inc., Edward Jones, Carvel, Cinnabon, Red Mango, Atlanta Bread, Pollo Campero, Score Educational Centers, Stanley Kaplan (wholly owned subsidiaries of The Washington Post), Mother's Work, Rent-A-Center and Blockbuster Video.